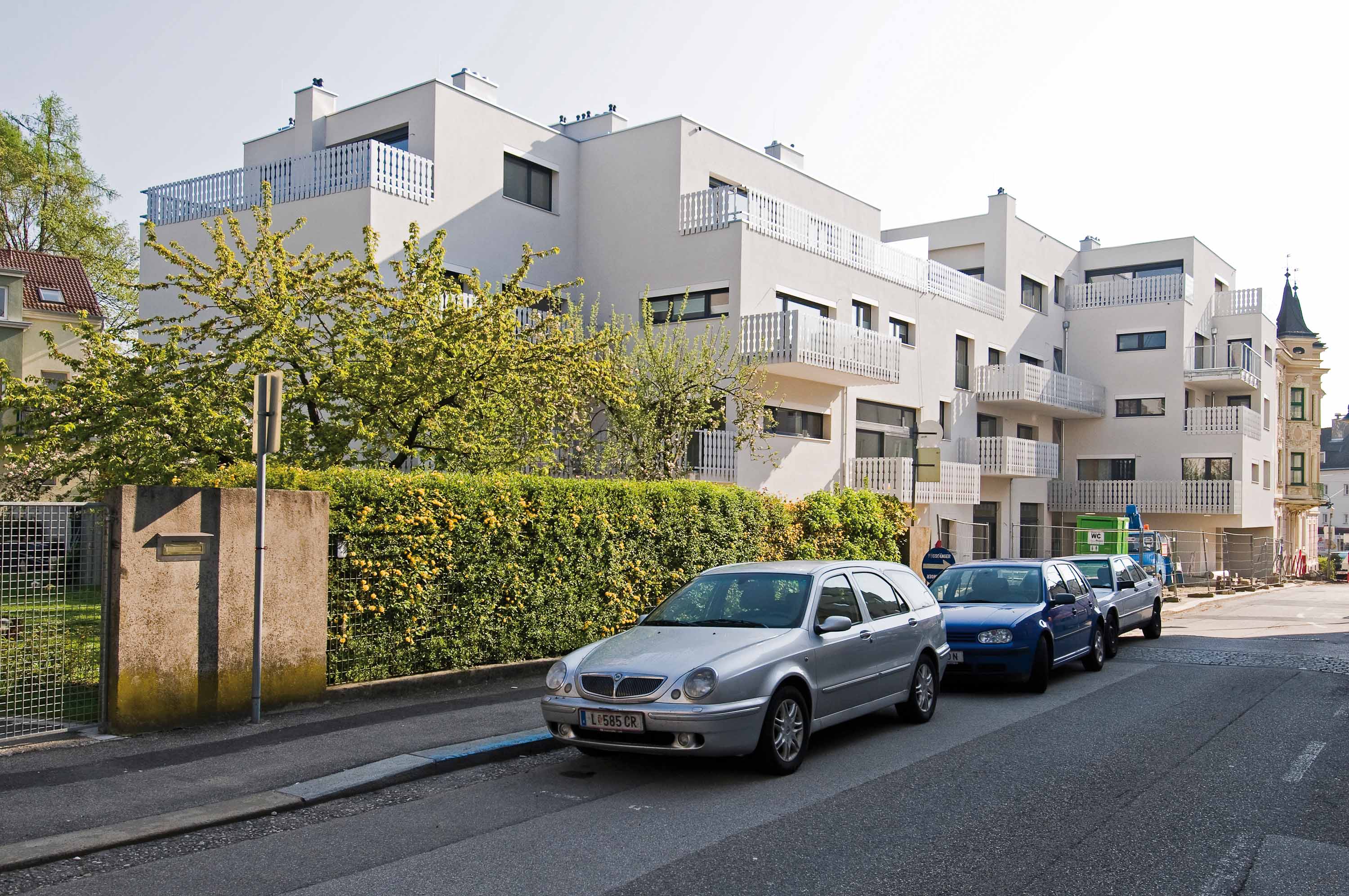 all fotos from Roland Krauss
Identity through Individuality
The house in the Rosenauerstraße bridges the gap between dense urban centre development and decentralised mansions
all in one, with both qualities resonating in the interior programme and outer contours. 17 very different multi-aspect
flats ranging in size from 37 to 147 m² combine to form a sensitive, spacious town house that is moulded into the urban
structure. Whether it be studio apartments, dual-aspect and corner apartments, flats with staggered heights or variations of two-storey apartments, all have developed their own character with the help of imagined actors. The building's individualised ground plan is also reflected outwardly in its glazing of various sizes and orientations and private spaces ranging from the garden and loggia to the terrace and balcony. While the building actually comprises two separate addresses, access within the house is based on a voluntary short circuit that is reflected outdoors, too. The design committee responded to this idea by rezoning.