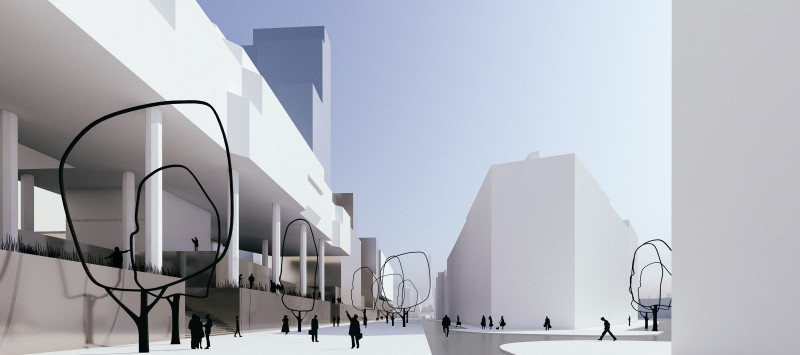 View from Wasserburggasse

DOESN'T LOOK THAT HIGH AT ALL!
– The high-rise family is growing together.
Height concentration in the middle of the property, away from the neighbours, without burdening the Bahnstraße. At Nordberg-/Althanstraße, a sequence of heights that communicate with the existing stock.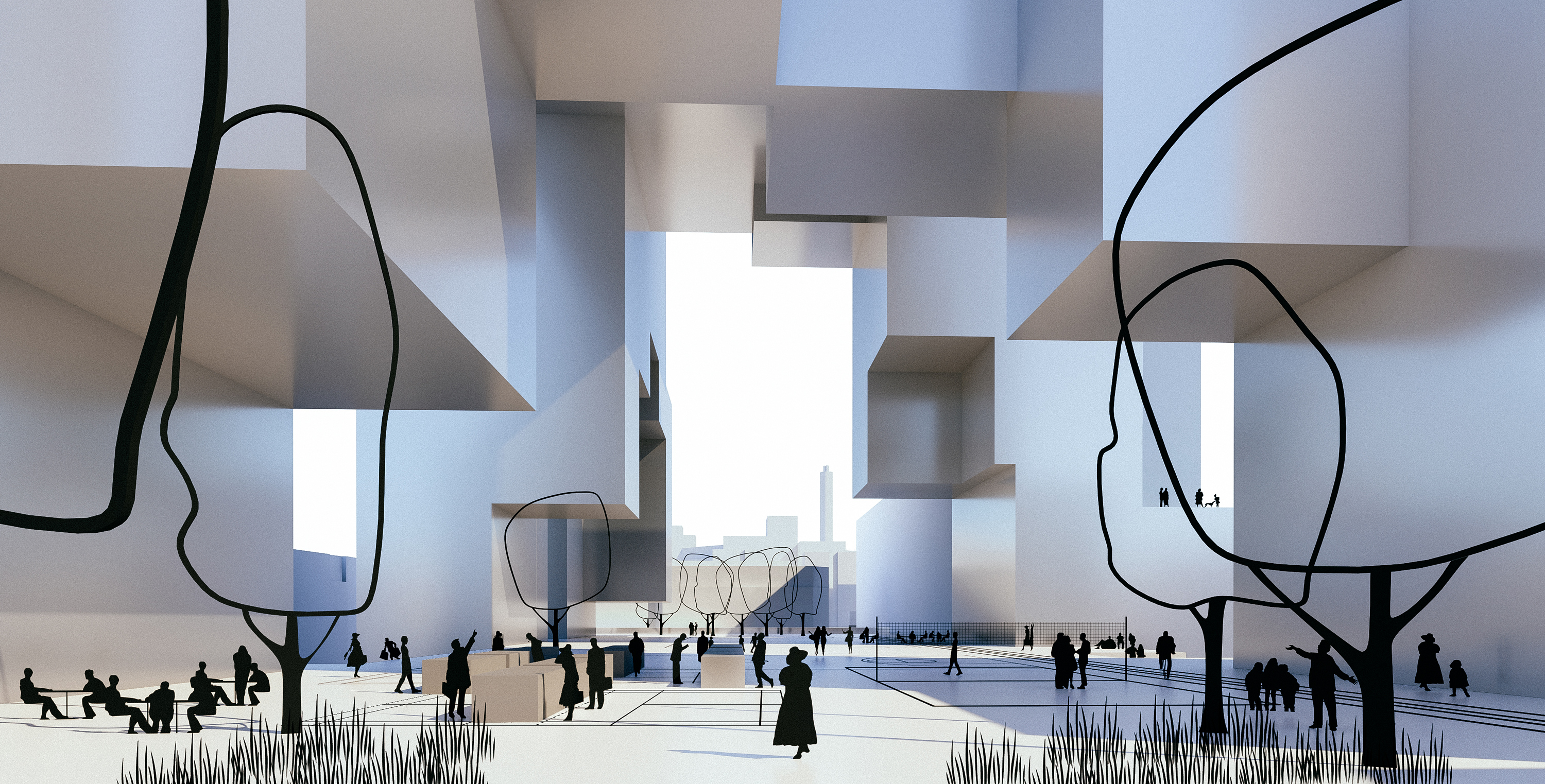 The city within the city opens up dynamic and exciting spaces and offers a high attractiveness of the open space underneath in spite of the overbuilding.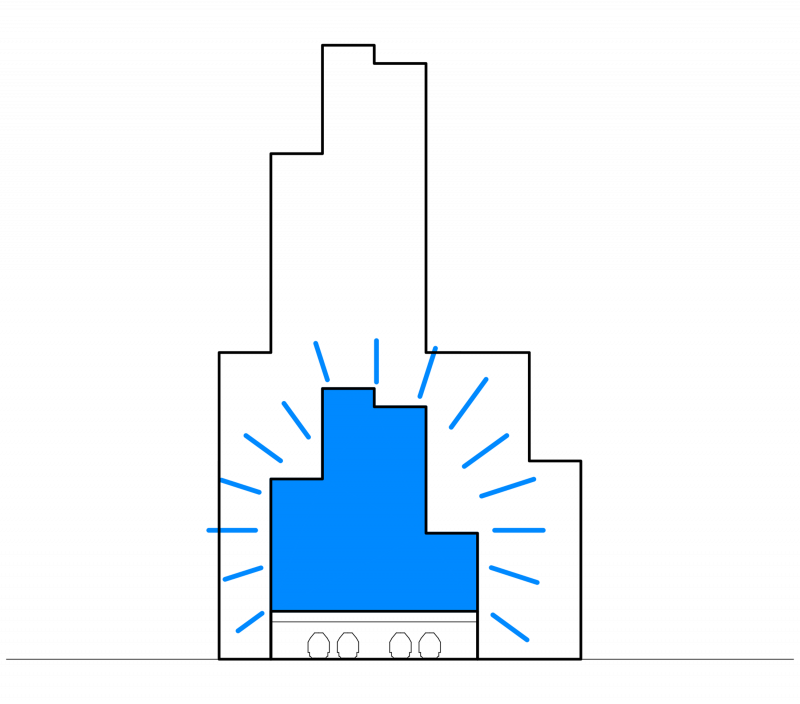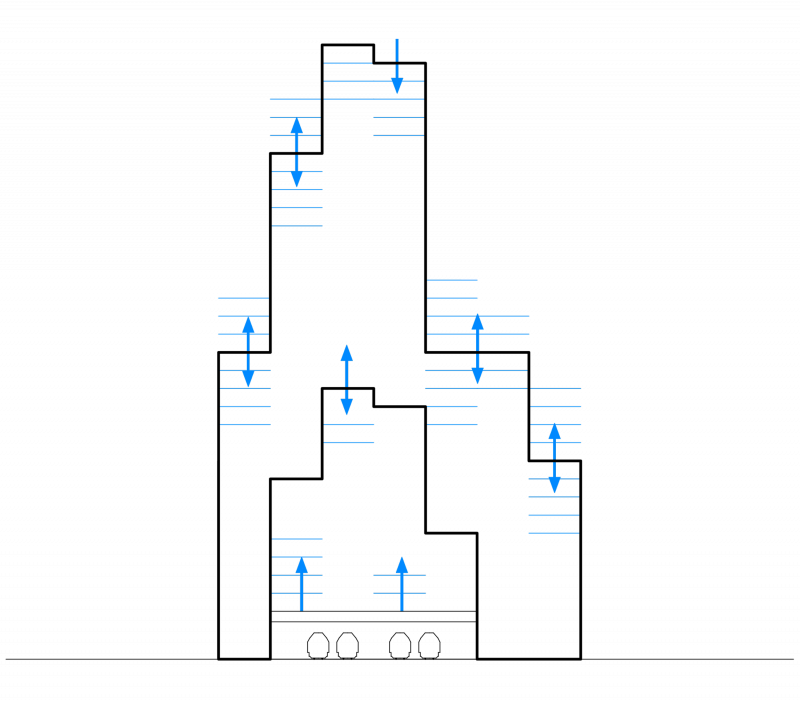 Left picture: Maximum free space on level +9.00 (Hochpark)
Right picture: Spatial structure – iterative urban planning. The spatial structure reflects the interests of the task.
It is essentially reactive.
Further arguments or their changed weighting flow into the planning/optimisation process: increased / decreased / higher / lower … adapted to specific uses….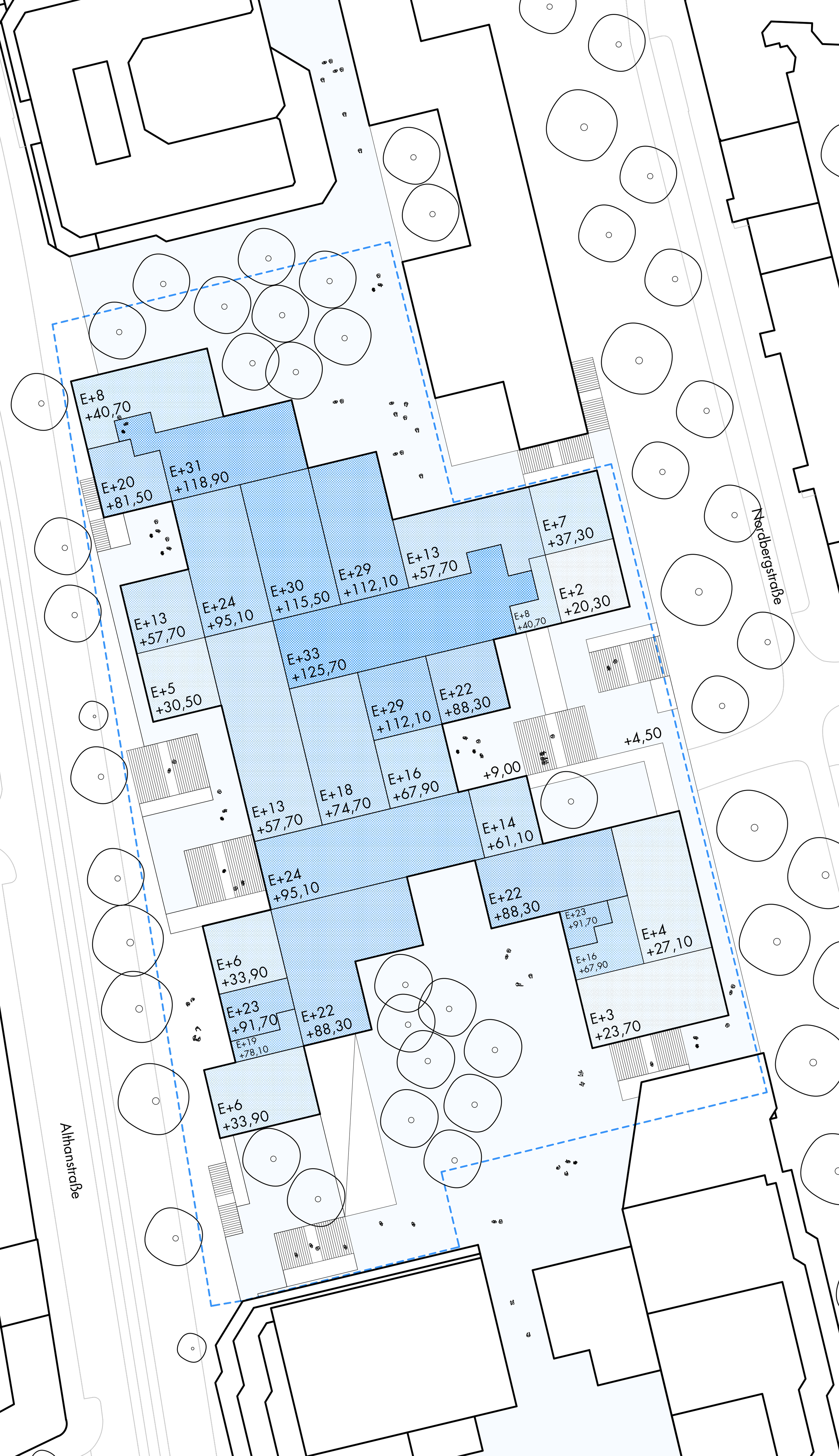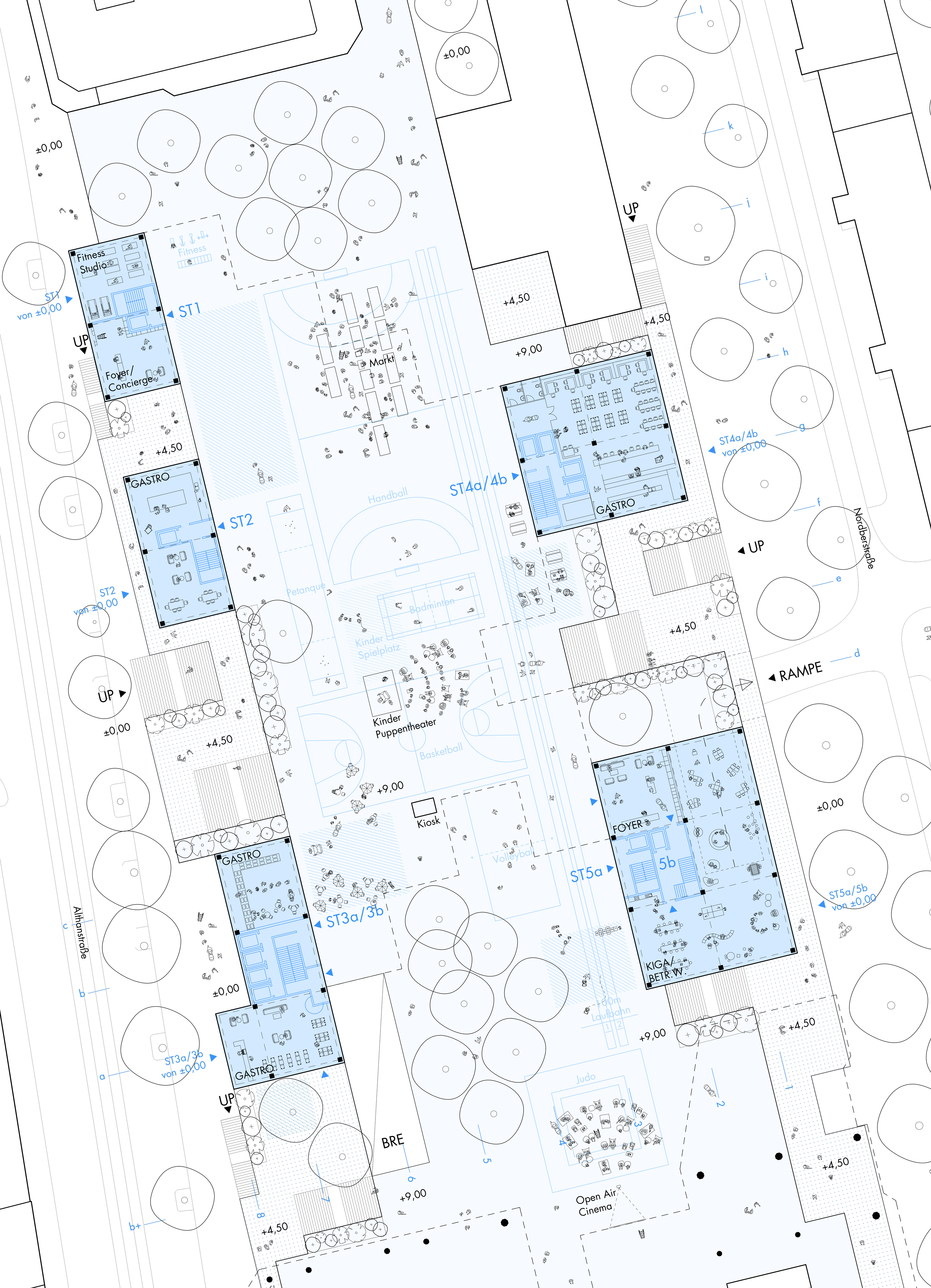 Left picture: Situation in the Althan quarter.
Fig. right: Basement.

Fig. left and right: Private open spaces are intended as incisions or recesses in the room structure for each housing unit.