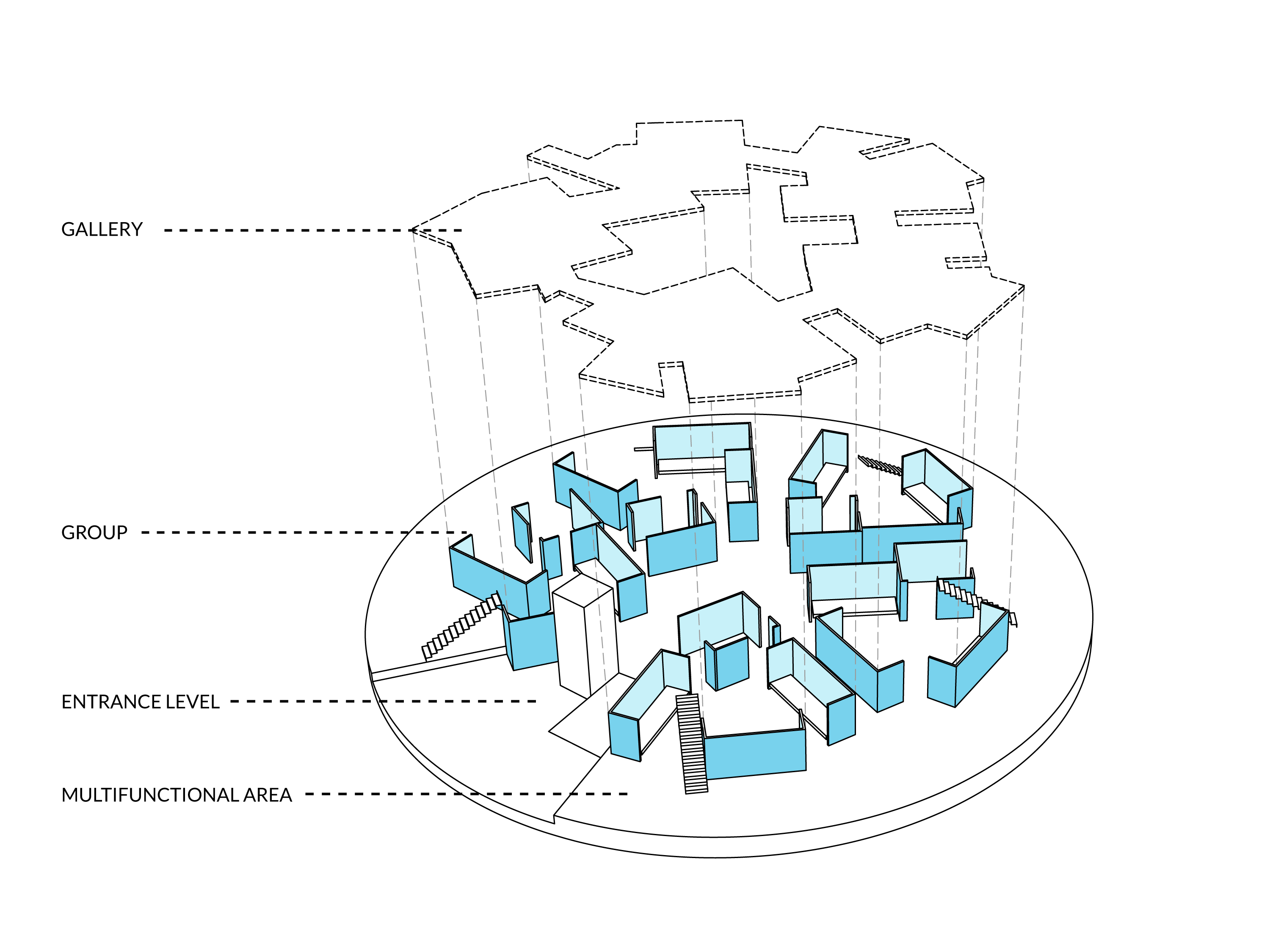 Our design concept considers the kindergarten as a constellation of varied zones and transformable areas. The shell is very compact and have a simple neutral form. The "filling" is a free structure orientated on many directions. Spatial elements inside the building are located in a way that allows children to move freely through the whole area. This possibility encourage to explore, play and actively participate in a learning process. The proposed design of the new preschool organization is developed as a lively environment full of different characters and needs.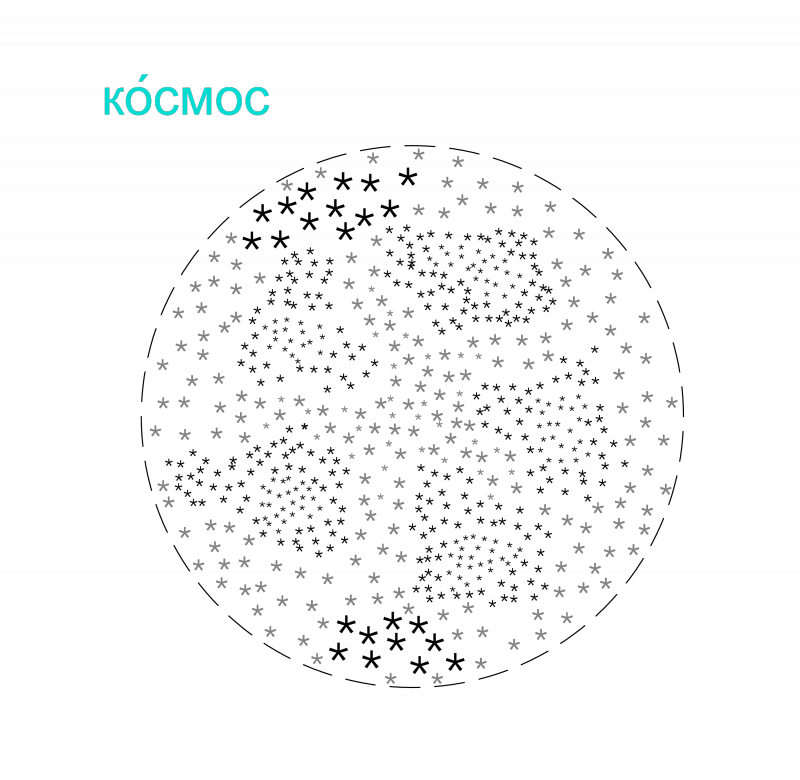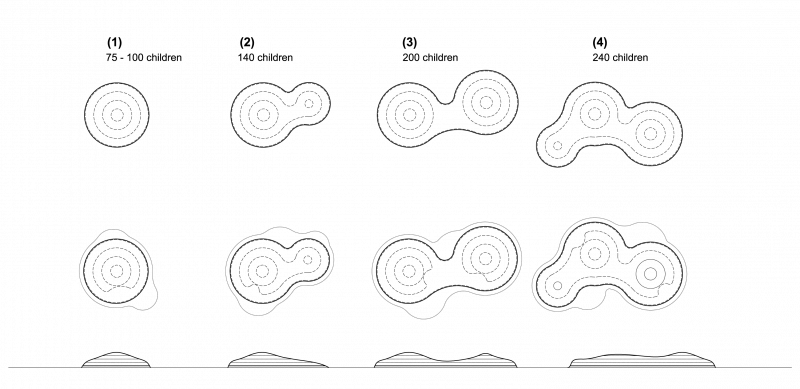 This concept is developed for 100 children. But it is able to grow if necessary. The extension of the basic size would be a blend of a similar structure. The size would depend on the number of children. Different size of structures (merged together) would generate a kind of extended artificial landscape.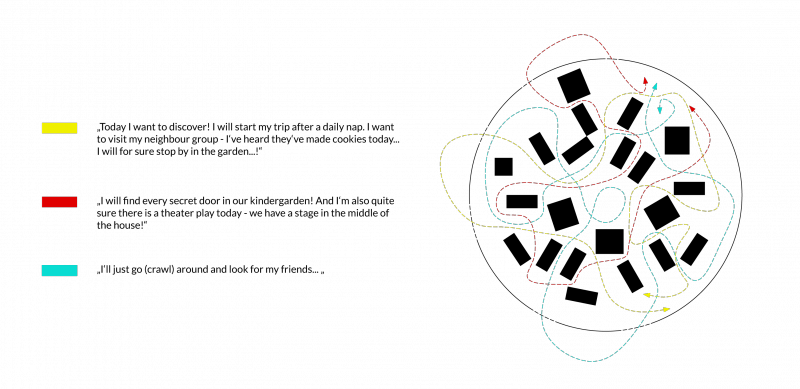 One of the most important tasks is to assure the maximal mobility. The free positioning of fix elements creates a complex net of "streets" that run around each "homebase" (an area assigned to a group of children). There are no blind alleys. It is possible to reach a direct exit from each internal "street".

Each group creates a small unit within the whole system. The gallery is an extension of it and stays flexible. It can be filled by additional groups or left open.

The separation elements made of playwood consists at the same time the construction for the gallery. Each group has it owns storage place located in the vicinity of it.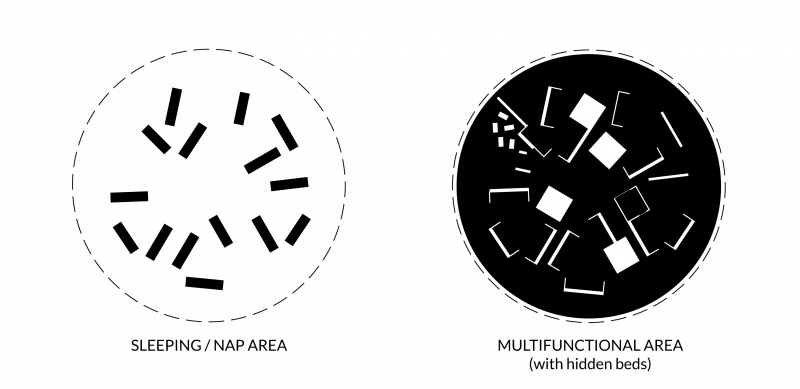 The sleeping area can be transformed and connected with the multifunctional area.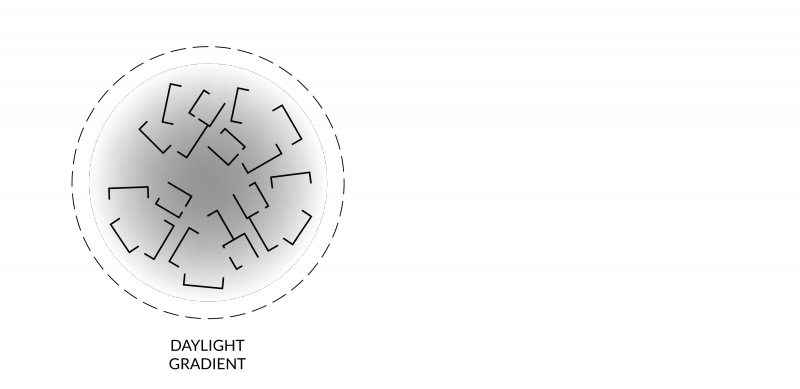 The daylight concept considers different zones. The centre of the building is supposed to be the calm place that creates a protective environment.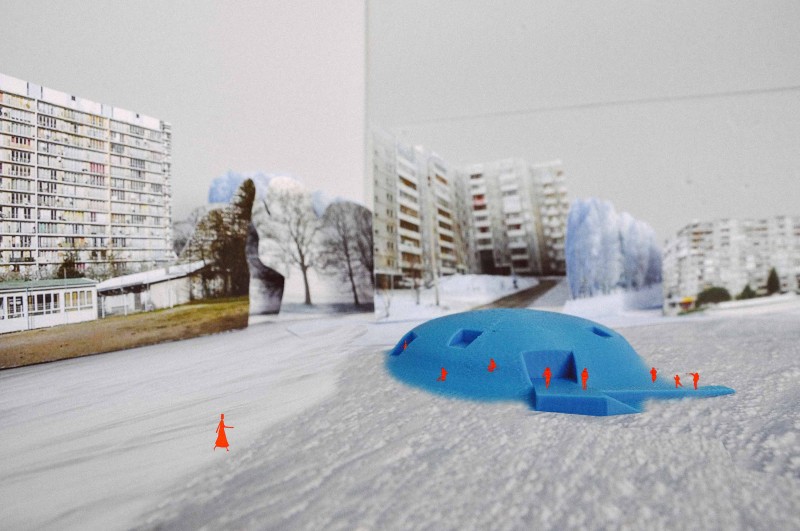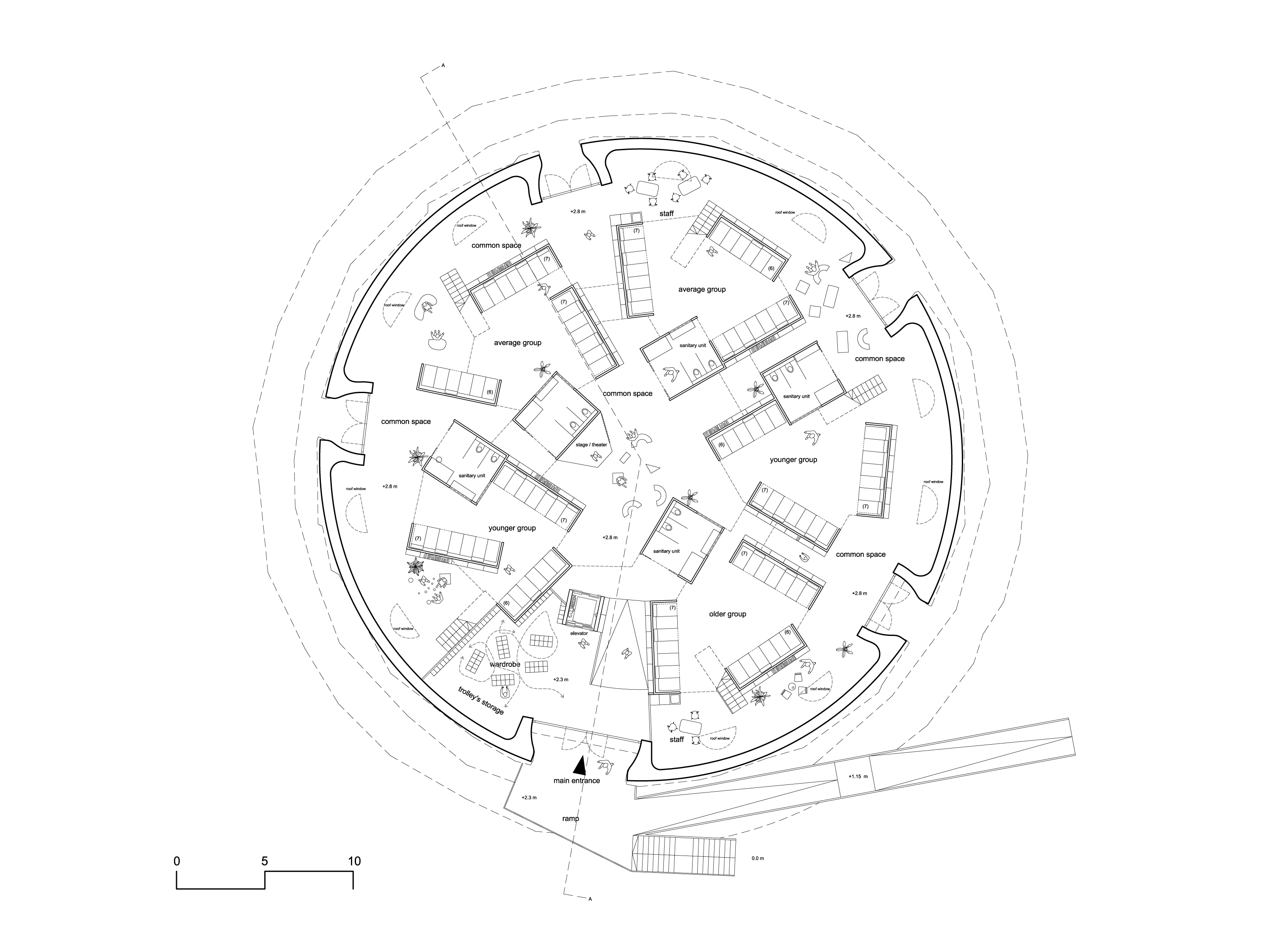 Ground Floor 
The main entrance is located 50 cm lower than the rest of the ground floor. Wardrobes, storage and place for trolleys is located here. The main area can be reached with an elevator or a 6% ramp. This area id filled by 5 groups (a mix of younger, average and older children). Each group creates a "protected" zone for itself – at the same time they provide a connection with the multifunctional space that spreads through the whole building. The beds hang from the walls – when the nap time is over they can be folded up. The created area space can be used as an extension of the multifunctional space.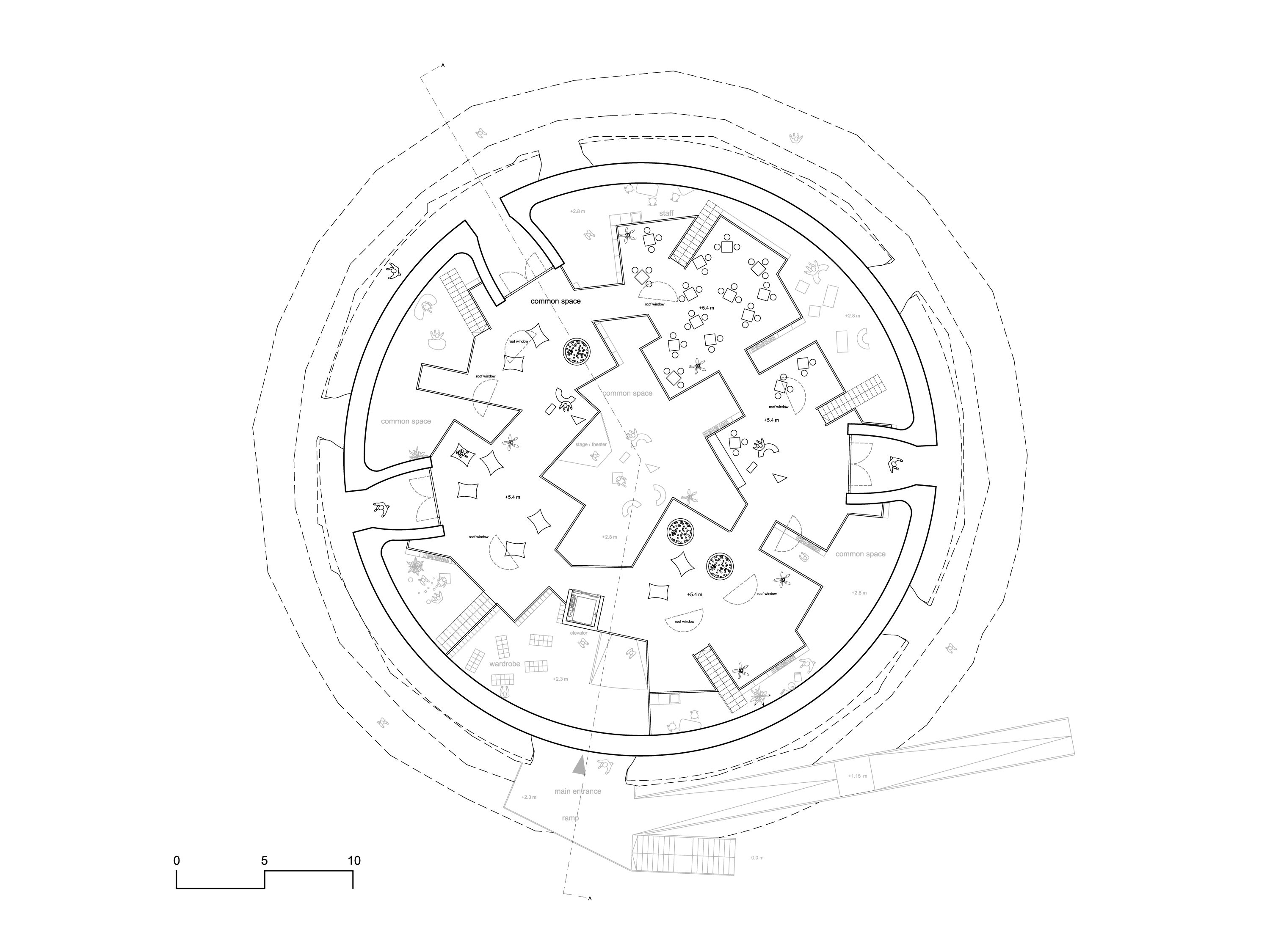 Gallery
The gallery is an open space constructively connected with the structure of the ground floor. This area is easy to reach by the elevator or the other 5 vertical connections. This zone can be used as a playground, place to eat meals together, to have a nap and much more. We consider this space as an open mix of all activities that children can imagine.