Featured News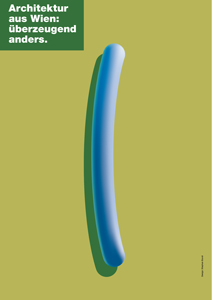 Lecture by Anna Popelka in Bern / 20th of June

For the lecture series Architecture from Vienna: convincingly different, organized by the Architekturforum Bern, Anna Popelka will be talking about the Answer to the Housing Question.
20.06.2017 / 19:00 Uhr / Stadtsaal im Kornhausforum Bern

Call for participation! Changing City – City of Ideas 2017

Plattformnachwuchsarchitekten are searching for innovative architectural proposals in Berlin. This years Motto "Different Living in the District" sets the competitions focus on flexible hybrid living, public space, networked mobility, trustworthy digital infrastructure and sustainable use of resources. Works can be submitted until the 2nd of June 2017.
Jury members are:
Prof. Raoul Bunschoten, TU-Berlin
Dr. Michael LaFond, Institute for Creative Sustainability
Katrin Fischer-Distaso, Standke Landschaftsarchitekten
Anna Popelka, PPAG architects, recipient of the award in 2016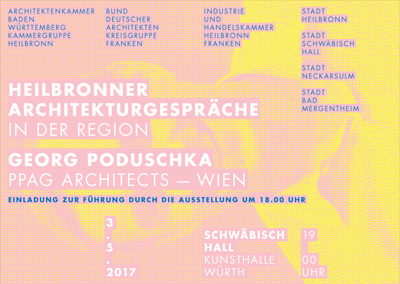 Georg Poduschka at Heilbronn Architecture Talk

3rd of May 2017 / Kunsthalle Würth in Schwäbisch Hall / 18:00: guided tour of the exhibition / 19:00: Architecture Talk
Newsroll
Copyright 2014 PPAG architects ztgmbh, Damböckgasse 4/4+5, A-1060 Wien, Impressum